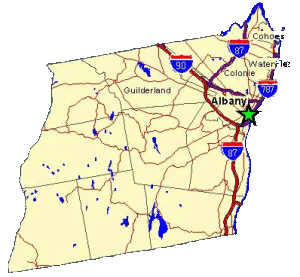 (518)283-1245. We are Your Affordable Albany County, NY Lawyer. Speeding tickets, DWI / DUI, Criminal Law, Realty, Trusts, Estates, Wills, Divorce, Family & Matrimonial Law
LOCAL LEGAL SERVICES: If you want an affordable attorney with local court relationships, our local Albany County office serves customers from Albany, Alcove, Altamont, Berne, Bethlehem, Clarksville, Coeymans, Coeymans, Hollow, Cohoes, Colonie, Delmar, East, Berne, Feura Bush, Glenmont, Green Island, Guilderland, Guilderland Center, Knox, Latham, Loudonville, McKownville, Medusa, Menands, New Scotland, Newtonville, Preston Hollow, Ravena, Rensselaerville, Roessleville, Selkirk, Slingerlands, South Bethlehem Voorheesville, Watervliet, and Westerlo, all on a regular basis for legal representation. Other remote points include:
Alcove
Aquetuck
Ballards MH Court
Beckers Corners
Berne
Bethlehem Center
Bethlehem Heights
Boght Corners
Breckenridge MH Park
Carmen Courts
Cedar Hill
Central Square MH Park
Clarksville
Coeymans Hollow
Cooksburg
Crescent Station
Dormansville
Dunnsville
Dunsbach Ferry
East Berne
East Township
Elsmere
Feura Bush
Fort Hunter
Fullers
Glenmont
Guilderland
Guilderland Center
Hartmans Corners
Helderberg
Houcks Corners
Karner
Kenwood
Knox
Lambs Corner
Latham
Latham MH Court
Lincoln Park Homes
Lisha Kill
Lone Pine Community MH Park
Loudon Heights
Loudonville
Maywood
McKownville
Meadowdale
Meilaks MH Court
Mohawk View
New Salem
New Scotland
Newtonville
Normansville
North Bethlehem
Norton Street MH Park
Parkers Corners
Pine Ridge Estates
Reidsville
Rensselaerville
Roah Hook
Roessleville
Selkirk
Shakers
Slingerlands
Smith Corner
South Albany
South Berne
South Bethlehem
South Westerlo
Spawn Hollow
Stanford Heights
Stony Hill
Sunnyside Trailer Court
Tarrytown
Ten Oaks MH Park
Thompsons Lake
Unionville
Verdoy
Wackmans MH Park
Wemple
West Berne
West Township
Westerlo
Whitney Estates
Wolf Hill
Yarbrough Homes
AFFORDABLE SERVICES: Our local Albany County lawyers provide a great deal of legal services everyday for many different cases in Albany County, New York including; Speeding Tickets, Wills, Criminal Law, Divorce, Family & Matrimonial Law, all Vehicle & Traffic matters, Traffic tickets, and DWI / DUI, Real Property, and Trusts & Estates.
OUR MOTTO: Carbone & Carbone give everyone of our customers in Albany County, New York our three I's of law practice; Intensity, Integrity and Intelligence. Our lawyers have served the Capital District and Adirondacks, and even in Albany County, NY for over 35 years.
Please, call or email us now at carbonelaw@nycap.rr.com for your free consultation, today.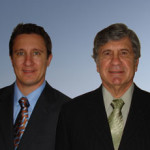 ALBANY COUNTY OFFICE HOTLINE
Tel: (518) 283-1245
Fax: (518) 326-0366
ADIRONDACK OFFICES:
Tel: (518) 668-3711
Fax: (518) 326-0366