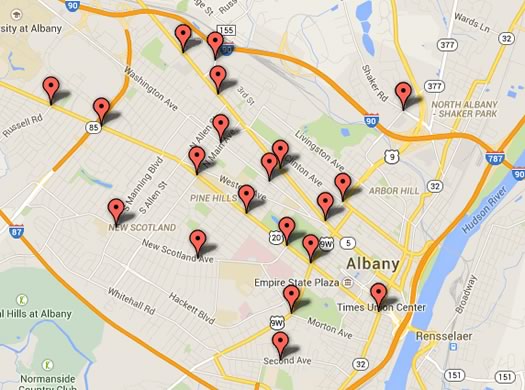 Albany Red Light Camera Map
If you have recently received a ticket for failure to obey a traffic control device in Albany, NY, it is possible that you were spotted by one of the new cameras. Here is a map of the intersections that have been assigned to red light cameras in Albany, NY.
The penalty of 2 points is the current punishment above and beyond additional fines and court fees. These affect your record and increase your insurance. If you have a red light ticket, we can help.