Cohoes, NY Lawyers. Speeding tickets, Criminal Law, DWI / DUI, Estates, Trusts, Realty, Divorce, Wills, Matrimonial & Family Law
Are you looking for a successful lawyer for a Cohoes NY DWI / DUI charge?
Maybe you were leaving the Cohoes Music Hall, when a police car came up behind you with the red lights. Then, they called it a DWI. It is certainly important to know what this means, and what your rights really are.
Carbone & Carbone LLP attorneys have a great deal of experience dealing with , DWI's, DUI's and of all kinds of traffic matters in Cohoes, NY. We understand all of the important "legal loop holes" in the law, and can help get you the best possible verdict for you, wherever legally possible.
OUR GOAL – Dismissal or reduction of the pending charges, reduction of the fine, reduction of the number of points assessed to the client's license, and removal of legal penalties that all of our clients could be facing.
OUR DWI ADVICE – Here are some important resources we have drafted for you to look:
DWI / DUI ARTICLE #1– "Dealing with DWI" This article prepares you on what to do, and how to deal with being pulled over for a DWI / DUI charge.
DWI / DUI ARTICLE #2 – "Ways To Beat A DUI or DWI Charge" If charged, do not lose hope. Here is a list of ways you can beat DWI / DUI with the proper legal representation.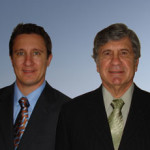 COHOES NY DWI LAWYERS
LOCAL POINTS IN COHOES – If you live by or need service near the Mohawk River, the Hudson River, the Cohoes Falls, the Mohawk Nation, sight of the Van Schaick Island and Schaick Mansion is located, Simmons Island, to the north by Saratoga Countyor Rensselaer County to the east, by Albany County, the town of Colonie, the town and village of Green Island, Rensselaer County, and the city of Troy's Lansingburg neighborhood, the town of Waterford's hamlet of Northside, by the bridge connecting Cohoes to Waterford, or even by the 112th Street Bridge connecting Van Schaick Island to Troy, NY, …then we may, in fact, be the right legal representation choice for you!
COHOES DWI CASE HOTLINE:
Tel: (518) 283-1245
Fax: (518) 326-0366
LAKE GEORGE OFFICE:
Tel: (518) 668-3711
Fax: (518) 326-0366