FEDERAL COMMERCIAL DRIVER CELLULAR PHONE LAW
Attention All NYS Commercial Motor Vehicle Drivers… If you are caught using mobile devices while driving, you could be hit with even more stringent fines than civilian drivers.
Please note the Federal Ban on Texting for Commercial Truck and Bus Drivers which was announced by the U.S. Transportation Secretary, Ray LaHood. The ban is on the use cell phones to text while driving a commercial vehicle. The prohibition, which took effect on January 26, 2010, is the first step towards the safety of commercial drivers and motorists who share the road with them.
Those truck and bus drivers who are convicted of texting while driving commercial vehicles may be subject to civil or criminal penalties of up to $2,750.
The regulatory guidance on the texting ban for commercial truck and bus drivers is on public display in the Federal Register and available in printed form in the Federal Register. The public can follow the progress of the U.S. Department of Transportation in working to combat distracted driving and a distracted driving commercial at www.distraction.gov.
NEW YORK STATE'S CELLULAR PHONE LAW
Use of a hand-held cellular telephone to engage in a call while driving is prohibited in New York State, pursuant to Vehicle and Traffic Law Section 1225c. This law became effective December 1, 2001 violators may be issued a ticket for a traffic infraction, resulting in a fine of up to $150.
Exceptions:
When the driver uses a hands-free mobile telephone, which allows the user to communicate without the use of either hand.
When the purpose of the phone call is to communicate an emergency to a police or fire department, a hospital or physician's office, or an ambulance corps.
When operating an authorized emergency vehicle in the performance of official duties.
CONTACT: Please, call or email us now at carbonelaw@nycap.rr.com for your free consultation, today.
If you are a commercial driver facing New York State and/or federal cellphone charges, it is safe to say we can help. Give us a call at: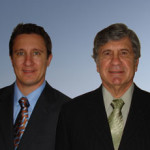 NINEVEH OFFICE HOTLINE
Tel: (518) 668-3711
Fax: (518) 326-0366
CAPITAL REGION OFFICES:
Tel: (518) 283-1245