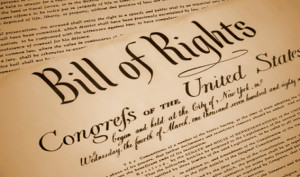 Aggravated Harassment
What is often described by Upstate New York criminal lawyers as the "Phone Harassment Statute," a charge called Aggravated Harassment in the Second Degree (New York Penal Law 240.30) is an "A" misdemeanor punishable by up to one year in jail.
Although there are four distinct subsections of Aggravated Harassment, the most common two subsections directly relate to some form of electric, telephonic, or mailed communication.
A person convicted of this charge is found guilty of NY PL 240.30 when that person intends to "harass, annoy, threaten or alarm" another individual. Usually this is because of communication with the targeted individual by just about any form of communication including, mail, email or telephone in a manner that is likely to annoy or harm that person. Another form would be to "harass, annoy, threaten or alarm" an individual, you (2) make a telephone call to that person (regardless of whether you actually have a conversation) without a legitimate purpose for that communication.
Examples of the conduct that might satisfy the elements of Aggravated Harassment in the Second Degree are phone calls, emails or letters where nothing is done other than "cursing out" the other party or communication that is unwelcomed by the other party.
Please call us with harassment charge issues at 518-283-1245