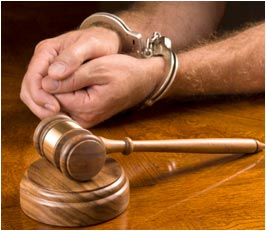 Helping Victims of Sexual Assault
According the findings presented by the Rape, Abuse & Incest National Network /RAINN, over 54% of sexual assaults are not reported to the police department.
There are many reasons why. A victim may fear for his or her life, may be embarrassed or may not know where to turn or what to do. Many things run through the mind of a sexual assault victim. They are easily overcome with emotions including fear, embarrassment, anger and hopelessness at any given moment.
Long after the assault questions plague the victim like :
Should I report it?
Who should I tell?
Will anyone believe me?
What will happen to the person that did this to me?
You deserve much much more than to torture yourself after the assault. You deserve justice. You deserve restitution. You deserve closure. In addition to filing criminal charges against the person that assaulted you, you may be able to also file a civil lawsuit. A civil lawsuit imposes financial penalties on the defendant, the person that stands accused of causing you harm.  The perpetrator can face jail and other criminal penalties, such as sex offender registration, as well as the payment of financial compensation to the victim. Let us help you help you get closure.
Call us at 518-283-1245.