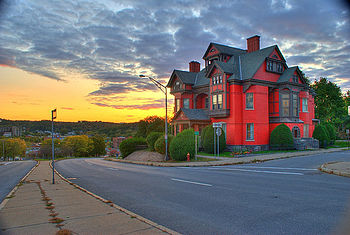 Important Steps to Follow when Filing for Evictions
If the tenant does not pay the rent that is owed after receiving the 3-day notice, a Landlord-Tenant Proceeding can then be initiated in the court in which the property is located. In this proceeding, a Notice of Petition and Petition is to be filed. These documents need to be served upon the tenant by a third party, typically a process server.
Within the Notice of Petition, the landlord, or attorney for the landlord, must contact the court for a court date. This date is to be added on the Notice of Petition and cannot be sooner than 5 days nor later than 12 days from the date the tenant is served. Again, the landlord can fill out the forms and have them served or they may hire an attorney who would then do all the legwork for them.
The actual Petition is served along with the Notice of Petition and must state the respondent's interest in the property, such as whether he/she is a tenant, sub-tenant, etc. The Petition also typically includes the basic terms of the lease, the monthly rent and the payment schedule. Once these documents are complete, the landlord or attorney for landlord must have the judge or clerk of the court sign them and then they may be served on the respondent (tenant). If, for example, the court date given by the court is September 15, the Notice of Petition and Petition can be served as early as September 3 and as late as September 10.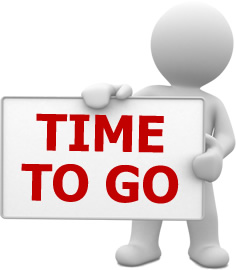 All of these documents, including the previously served 3-day notice and associated affidavit, must be filed with the court in duplicate along with the filing fee. This fee can vary, but it usually around $45. The affidavit of service for the Notice of Petition and Petition must be filed with the court within 3 days after service.
If the tenant pays the rent that is owed prior to the court date, the tenant cannot be evicted at that time. If the tenant fails to appear in court or does appear in court and fails to pay the requested rent and has no viable excuse for not doing so, a judgment is entered in favor of the landlord. The judge then signs a Warrant of Eviction. The Warrant of Eviction enables the Sheriff to remove the tenant from the premises. By law, there is a 72-hour waiting period between the time the Sheriff serves the Warrant of Eviction and when the tenant can be removed from the premises.
This procedure is to be followed when a tenant fails to pay rent. If a landlord wishes to evict a tenant for a reason other than non-payment of rent, they need to serve a 30 day notice and then go from there. This procedure will be addressed in greater detail in an upcoming blog so stay tuned.
Also, stay tunned for our DWI Lawyer blog.
(Picture credit: http://homesteadishome.blogspot.com)