HOW YOUR UPSTATE NY FAMILY COURT ATTORNEY CAN HELP
Having to go through Family Court when dealing with an issue can be an extremely difficult and stressful process. I will be doing several bogs on this topic in the future due to its enormous scope.
Matters that involve going through Family Court to bring a cause of action typically involve custody matters, issues of neglect, juvenile delinquency, persons in need of supervision (pins) and support matters.
If one has an issue that is need of Family Court intervention, the first thing they need to do is file a petition. These documents are typically "fill in the blank" so they are pretty user friendly. Simply go to the Family Court located in the county in which you or the child(ren) live in and ask for the petition you are in need of. The court clerks in Family Court are usually pretty helpful in pointing applicants in the right direction. Once you fill out the proper petition, the clerk with file it and you will then receive an appearance date in the mail.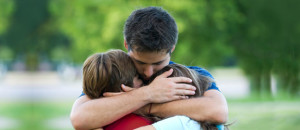 Understandable, many individuals feel overwhelmed with this process, due to the often-emotional nature of the matter. If this is the case, it would be wise to retain an attorney who is experienced in these matters and they would file the appropriate documents for you. If an applicant qualifies, an attorney can be appointed by the county to represent your needs at no cost. To see if one qualifies, an application must be filled out upon filing of initial petition.
If one is not sure if they want to hire an attorney, or apply for one, they may represent themselves accordingly. After the initial filing, if the petitioner (or respondent) decides that they do indeed need an attorney, that person can simply appear in court, request an adjournment to seek counsel and the judge will then almost always grant such request. The retained/assigned attorney will then likely re-submit the petition that you initially filed with amendments to make it flow a little better and "dress it up" so to speak.
Once the parties meet for a first appearance, negotiations begin to take place in terms of settlement, which is key in Family Court. The ultimate goal in Family Court is for the parties to resolve their issues with as little court intervention as possible. If the parties cannot come to an amicable resolution, a pre trial conference is set up at a later date and then ultimately a trial if needed.
Stay tuned for more blogs on this topic including custody matters and issues of neglect.
Photo Credit: www.theepochtimes.com