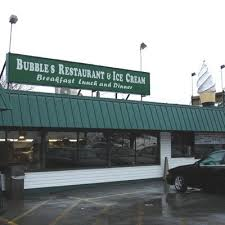 IF YOU GET A SPEEDING TICKET IN MECHANICVILLE, NY – THERE IS HOPE.
Having grown up in the City of Mechanicville, I'm aware of the fact that Bubbles, the legendary local diner on the south end, has some tasty food and even tastier soft serve ice cream. With all that said, its not worth rushing to get there because its a not-so-well kept secret that there is a speed trap right near the famed eatery.
Once you drive down Ted Bailey's Hill, coming from Clifton Park, the speed abruptly changes from 45 mph to 30 mph, seemingly out of nowhere. Mechanicville's finest are none too familiar that most people, including the vast majority of locals, forget about the sudden speed change and they are right there, flicking on the flashing lights and before you can say "Bubbles," they are writing a speeding ticket.
Don't feel bad, it happens to the best of us. Fortunately, you don't have to let getting a ticket ruin your meal at Bubbles, or your visit to Mechanicville, for that matter. After your trek to the great city of Mechanicville is over, feel free to give us a call and we will first empathize with your recent traffic ticket woes, and then help you reduce said ticket accordingly.
Ask for either Marty Carbone, proud Mechanicville High School graduate, or his dear old Dad, Marty Sr., former Mechanicville City Court Judge, and they will be happy to help.
Contact Carbone & Carbone LLP anytime for a free consultation. Adirondack Offices 518-668-3711, Capital Region Offices 518-283-1245. Email carbonelaw@nycap.rr.com