UPSTATE NY CELLPHONE FINE INCREASE — Currently, police are heavily out on the lookout for drivers texting and talking behind the wheel. Just in time for the summer vacation driving season, not only will the price of gas cost you more on the road, but so can using that cellphone.
POINT INCREASE In June 2013, Governor Andrew Cuomo said that the number of points that a motorist can get on a license for improperly using a cellphone in the car is going up from 3 to 5. Cuomo said he was increasing the point penalty administratively, through an administrative order to the Department of Motor Vehicles.
At five points, cellphone use is now on par with violations like reckless driving. An offender can now actually have his/her driving license suspended if they receive 11 points in an 18-month period. Illegal texting carries a $150 maximum fine plus $85 in fees, while cellphone use has a maximum fine of $100 plus the $85 fee, according the DMV website.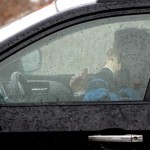 HIGHER FINES FOR YOUNGER DRIVERS –
The governor also is proposing a bill to increase penalties for younger drivers who use cellphones or other devices. Under his plan, probationary license holders get a 60-day suspension. Additional convictions would draw a six-month suspension. Earlier in the week, senators passed a measure that would prohibit even hands-free cellphones by drivers who are on learner's permits.
WE CAN HELP LOWER YOUR FINE –
If you received a ticket for cellphone use whie operating a motorvehicle, give us a call at 518-283-1245, (but do it when you are not driving!) With our local court relationships, it is safe to say that we can help.
CONTACT US NOW! Please, do not hesitate and suffer the full increase of points to your license. Call or email us today and now for your case in Upstate NY at
carbonelaw@nycap.rr.com
for your free consultation, today.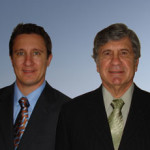 CELLPHONE FINE REDUCTION HOTLINE:
Tel: (518) 283-1245
Fax: (518) 326-0366