(518) 283-1245. Your Affordable Jefferson County, NY Lawyer. Speeding tickets, DWI / DUI, Criminal Law, Realty, Trusts, Estates, Wills, Divorce, Family & Matrimonial Law
LOCAL LEGAL SERVICES: If you are looking for an affordable attorney with local town court relationships in the Jefferson County Area, we are the lawyers for you. Our local Jefferson County office serves customers from on a regular basis for legal representation.
AFFORDABLE SERVICES: Our lawyers provide a great deal of legal services everyday for many different cases in Jefferson County, New York including; Speeding Tickets, Wills, Criminal Law, Divorce, Family & Matrimonial Law, all Vehicle & Traffic matters, Traffic tickets, and DWI / DUI, Real Property, and Trusts & Estates.
OUR MOTTO: Carbone & Carbone give every one of our customers in Jefferson County, New York our three I's of law practice; Intensity, Integrity and Intelligence. We have served the Capital District and Adirondacks, and even in Jefferson County, NY for over 35 years.
Please, call or email us now at carbonelaw@nycap.rr.com for your free consultation, today.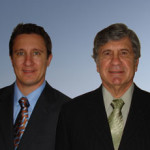 JEFFERSON COUNTY OFFICE HOTLINE
Tel: (518) 283-1245
Fax: (518) 326-0366
ADIRONDACK OFFICES:
Tel: (518) 668-3711
Fax: (518) 326-0366
Our other Service Points in Jefferson County including Neighborhoods, Subdivisions & Settlements:
Adams Cove
Alexandria Center
Allendale
Alverson
Babbitt Corner
Baggs Corner
Bartletts Corner
Bayview
Bean Hill Crossing
Bentleys Corners
Bishas Mill
Breezy Knoll MH Park
Browns Corners
Burrs Mills
Butterville
Camps Mills
Champion
Clark Point
Clayton Center
Cobbtown
Collins Landing
Cowan Corner
Dillen
Doolins Crossing
Douglas Crossing
Dutch Settlement
East Hounsfield
East Rodman
East Watertown
Edgewood Court MH Park
Evergreen MH Park
Fargo
Fields Settlement
Fineview
Floral Estates MH Park
Frontenac
Garland City Trailer Park
Giddingsville
Godfreys Corner
Goose Bay
Grandview Park
Green Cedars Trailer Park
Green Settlement
Grenell
Grindstone
Halls Corner
Henderson Harbor
Herrick Grove
Honeyville
Hubbard Crossing
Hungerford Corners
Huntingtonville
Indian River Estates MH Park
Jefferson Courts MH Park
Jefferson Park
Jewettville
Karter
Lawrence View MH Park
Lazy Acres MH Park
Le Petite Ciel MH Park
Leray Trailer Park
Limerick
Lower Town Landing
Lyon Corner
Meadow Lane MH Park
Millen Bay
Montario Point
Moore Landing
North Adams
North Croghan
North Landing
North Wilna
Northland Estates MH Park
Northwoods Estates MH Park
Noseville
Omar
Orleans Four Corners
Paddy Hill
Perch River
Pillar Point
Pine Meadows MH Park
Pine Ridge MH Park
Pinehurst Resort
Point Peninsula
Point Vivian
Rainbow Shores MH Park
Reedville
Reynolds Corner
Rices
Ridgedale MH Park
Rivergate
Roberts Corner
Rosiere
Rural Hill
Rutland Center
Saint Lawrence
Saint Lawrence Park
Sandy Acres MH Park
Sanfords Four Corners
Saxe Corner
Shady Bay MH Park
Smithville
Sterlingville
Stone Mills
Stroughs Crossing
Sulphur Springs
Summit Trailer Park
Sunnybank
Sunset Trailer Park
Swan Bay Estates MH Park
Taylor Settlement
Thomas Settlement
Tylersville
Upper Town Landing
Wardwell
Warren
Watertown Center
Waterville
Westminster Park
Winona
Woods Mill
Woodville
Worth
Worth Center
Zoar