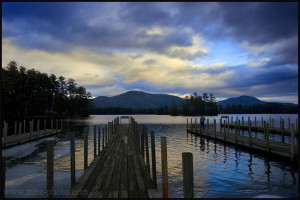 (518) 668-3711. Lake George, NY Lawyers. Speeding tickets, Criminal Law, DWI / DUI, Estates, Trusts, Realty, Divorce, Wills, Matrimonial & Family Law
LIFE HAPPENS – Another nagging Speeding Ticket? Maybe a Divorce Issue? Family Court Case? Traffic Court Concern? Criminal Law Problem? Let us make life easier for you.
AFFORDABLE LEGAL SERVICES: Carbone & Carbone LLP's successful formula of paying great attention to fine detail, along with providing clients top quaility service has led to great success in/out of the courtroom. If you are from the Lake George area, or have recently experienced a legal problem in the region near the world famous Million Dollar Beach, the strip in Lake George, NY, or even over by our neighbors in Bolton Landing NY, Carbone & Carbone LLP is the firm for you.
Lake George NY Lawyer
OUR LAW SERVICES: Our lawyers at Carbone & Carbone LLP handle a great span of legal sevices, including Traffic Court Services, Traffic issues, Traffic tickets, Speeding tickets, DWI / DUI, Real Property, Trusts & Estates, Criminal Law, Wills, Divorce, Family & Matrimonial Law.
OUR MISSION: Proudly serving the Capital District and Adirondacks for over 35 years, with an impressive track record. Serving clients in need of legal help with our three I's of practice; Intensity, Integrity and Intelligence. We are an affordable alternative to today's lawyers serving courts in and around Lake George, Queensbury, Clifton Park, Albany, Troy, Cohoes, Schenectady, Colonie, Guilderland, East Greenbush, Mechanicville, Latham, Watervliet, Rensselaer, Glens Falls, Saratoga, Amsterdam, Kinderhook & Hudson.
CONTACT US NOW: If you have a legal concern, please call or email us now at carbonelaw@nycap.rr.com for your free consultation, today.
OUR ADIRONDACK OFFICES: Tel: (518) 668-3711
OFFICES IN ALBANY, NY AREA Tel: (518) 283-1245
FAX: (518) 326-0366