If you are just like rockstar legend Sammy Hagar who once said, "I Can't drive 55!" …you are not alone. In today's busy world, this anthem seems true, especially when that really lame pokey driver is coasting in front of you and you are on your way to work. However, know this… it no longer pays to speed in New York.
If you know you tend to drive about 12-20 miles over the speed limit like many crazy Albany, NY drivers do, you may want to think about taking action. If you speed perhaps on I-88, The Thruway Route 90 or The Northway RT 87, know this… You may want to be pre-active and start setting speeding limits on your driving behavior. You may want to set your cruise control on only 9 miles above the speed limit. 
The New York Drivers License Point System
Usually you want to score points, whether it is in games, or with that special someone, or even on a not-so-good credit report, however, there is one example where this is not the case, and I don't mean golf.
When an officer of the law hits you for speeding and you are convicted, The New York Department of Motor Vehicles awards points to your license. And like playing UNO cards, having more in the end, is definitely not better.
The New York State driving point system has been carefully crafted by lawmakers to identify potentially dangerous drivers by finding those who commit multiple traffic violations in a very short period of time.
Insurance Goes Up, too.
"Only 9 miles over the limit on the highway when it is only 55? That sucks!"
Get a lot of points, and not only do you incur fines and court fees, but you also get the gift that keeps on giving –increased auto insurance premiums. Therefore, the DMV aren't the only guys to worry about. Insurance companies have their own independent point systems that are not under legal jurisdiction and sometimes all it takes is one filthy little speeding ticket to raise your rates, or worse, lose your policy with the company altogether.
So, what should I set my Cruise Control on?
Police now say they will pull people over going any amount over the speed limit, but surveys show that you begin to raise an officer's attention at around ten. If they clock you at 11 miles over the limit, the DMV point system goes from 3 points up to 4, and your court fine will also increase, likewise, incrementally.
Beyond that, if you drive like a maniac in a short period of time and score 11 points for traffic convictions in an 18-month period, you will be paying a lot of court fees and fines and perhaps money out to lawyers. But wait, there is more!
If you act like this now, the New York DMV may suspend or revoke your license for 31 days.  This means no more luxury rides to work in your car, absorbent taxi cab fares, and you may even miss work altogether if you miss the bus! Below is the New York State DMV Point chart for driving infractions all over NY State, in the Capital Region and in Upstate NY imparticular:


NEW YORK DMV POINT SYSTEM
Speeding (1-10 MPH over posted limit): 3 points
Speeding (11-20 MPH over posted limit): 4 points
Speeding (21-30 MPH over posted limit): 6 points
Speeding (31-40 MPH over posted limit): 8 points
Speeding (more than 40 MPH over posted limit): 11 points
Reckless driving: 5 points

Failing to stop for a school bus: 5 points
Following too closely (tailgating): 4 points
Inadequate brakes: 4 points
Inadequate brakes while driving an employer's vehicle: 2 points
Failing to yield right-of-way: 3 points
Violation involving a traffic signal, stop sign, or yield sign: 3 points
Railroad-crossing violation: 3 points
Safety restraint violation involving a person under 16: 3 points
Any other moving violation: 2 points
Improper passing, unsafe lane change, driving left of center, or driving in wrong direction: 3 points
Leaving the scene of an incident involving property damage or injury to a domestic animal: 3 points
How should I Plea If I get a Moving Violation and am Looking at Possible Points Being Added to My Record?
 While guilty traffic convictions remain on your record for often over three whole years, the actual DMV points (out of 11) accrued are automatically removed from your total 18 months after committing an offense.
THREE COURSES OF ACTION YOU CAN USE IF YOU GET A SPEEDING TICKET- There are three courses of action if you get a speeding ticket for following the Sammy Hagar handbook for driving on New York State Highways…
1) LOCAL LEGAL REPRESENTATION – Do not plead guilt and just send the ticket in! Contact a local lawyer (like ourselves at www.CarboneLawyer.com – 518-283-1245). Using a local lawyer to defend you can almost certainly help you in a quest to have your ticket and fines reduced. Local lawyers have valuable relationships with city and town courts and can often pull some strings that you can not, when defending yourself.
2) GET A DRIVER'S RECORD ABSTRACT – Usually your lawyer will have you your NY STate Driver's Record abstract, which you can pick up at your local DMV for $10. This paper will show the court who the driver is. If you are not a speed demon, this paper will help your lawyer know best how to defend you in court.
3) DRIVERS CLASS – You may also remove four points from your total by completing an accident-prevention course that has been approved by the DMV.
CONTACT US: We have served the Capital District and Adirondacks for over 35 years. Please, call or email us now at carbonelaw@nycap.rr.com for your free consultation, today.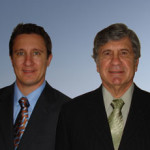 CAPITAL REGION OFFICES
Tel: (518) 283-1245
Fax: (518) 326-0366
ADIRONDACK OFFICES:
Tel: (518) 668-3711
Fax: (518) 326-0366
PLUS – If you liked the 80s rock references and want a great local DJ to play Sammy Hagar, Van Halen, or Chickenfoot at your wedding or retirement party, check out our friend, Albany NY DJ Wedding DJ Kenny Casanova