518-668-3711 for a quality Queensbury NY DWI Lawyer. 30 plus years experience in Queensbury, Carbone & Carbone offers affordable & quality DUI attorneys.
Looking for a lawyer for a Queensbury, NY DWI / DUI?
Carbone & Carbone LLP understands the "ins and outs" of the legal system, and will help get you the best verdict for you that is legally possible. Our attorneys have experience dealing with traffic matters of all kinds in many different local courts. Rest assured, we can cover all avenues in your defense.
OUR DWI ADVICE – Here are some important resources we have drafted for you to look at involving charges related to operating a vehicle while under the influence of alcohol or other controlled substances.
DWI / DUI ARTICLE #1– "Dealing with DWI" This article prepares you on what to do, and how to deal with being pulled over for a DWI / DUI charge.
DWI / DUI ARTICLE #2 – "Ways To Beat A DUI or DWI Charge" If charged, do not lose hope. Here is a list of ways you can beat DWI / DUI with the proper legal representation.
OUR GOAL – It is our first priority to seek dismissal or reduction of the pending charges, to reduce or limit the fine, the number of points assessed to the client's license, or other penalties that all of our clients could be facing.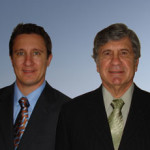 QUEENSBURY DWI CASE HOTLINE:
Tel: (518) 668-3711
Fax: (518) 326-0366
ALBANY NY OFFICE:
Tel: (518) 283-1245Fax: (518) 326-0366