How to avoid the Union Ave Saratoga Springs NY Speed Trap
BE AWARE OF SPEED TRAP SEASON – At the end of track season from late September to the middle of October, the local Saratoga Springs police will set up a fairly ambitious speed trap on Union Avenue from the intersection at East Avenue down to the Yaddo Gardens entrance.
KNOW THE TIME – Typically, right around sundown from 6:30-7:30 on, four to five police cars will sit on the grass in the center divider facing both directions of traffic.
KNOW THE TARGET – The speed trap apparently attempts to mostly pull over only sport or high-end luxury vehicles, like Camaros, Corvettes, Mustangs, WRX's, 300zx's, Cadillacs, BMW, and Mercedes etc…, as these high-rolling tourists tend to provide an easy revenue for the city. This out-of-state demographic is great for the local court, as the defendant tend to not fight the ticket and just sends in the full fine, un-argued.
Therefore, if you are driving a fairly decent car, and especially have non-NY State plates, you should take heed to this warning.
IGNORE THE PATTERN – The speed limit around Union Avenue in Saratoga Springs, New York is posted at a sluggish 30 mph, which is arguably feels way too slow for that area. You will see that most traffic patterns will flowing 40 – 45. Sometimes the cops will let people that are local residents off easy with a non-speeding ticket, as they are really trying to squeeze every last bit out of the track tourists, who are leaving for the season. However, you never really know.
HOW TO BEAT THE TICKET – If you have already felt the wrath of this trap, or know someone else who has, please, call or email us now at carbonelaw@nycap.rr.com for your free consultation, today.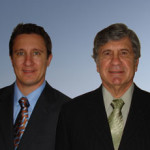 OUR SARATOGA SPRINGS OFFICE HOTLINE
Tel: (518) 283-1245
Fax: (518) 326-0366
ADIRONDACK OFFICES:
Tel: (518) 668-3711
Fax: (518) 326-0366