518-283-1245. SCHENECTADY NY DOMESTIC VIOLENCE LAWYER – Legal Representation for domestic violence issues
In this trying time of need, it is encouraging to know that there is someone out there in the Electric City who wants to help. If you are seeing domestic abuse problems invading your home in Schenectady, NY Carbone & Carbone LLP, wants to help. Call 518-283-1245, has affordable lawyers to help you with your domestic abuse issues.
If you are experiencing Family Issues & Matrimonial Matters in Schenectady, NY, you know that this area can be very stressful to our clients, as well as his or her family.
We at Carbone & Carbone LLP want to make life easier for you. Speaking candidly to the client as to his or her particular situation and attempting sincerely to gain a client's complete trust is important in their time of need, as well as helps us to better represent them in areas of discord including: divorce, separation agreements, custody and support matters to list a few.
Please contact us ASAP. Do not wait for ever as the problem may not go away. Call us with any and every one of the embarassing questions that you may have. We are your affordable attorney alternative.
Schenectady NY Criminal Law Lawyer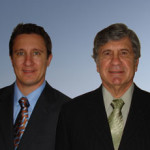 SCHENECTADY NY DOMESTIC VIOLENCE CASE HOTLINE:
Tel: (518) 283-1245
Fax: (518) 326-0366
LAKE GEORGE OFFICE:
Tel: (518) 668-3711
Fax: (518) 326-0366