Carbone & Carbone provide our clients with dedicated lawyers fostering success in many areas of need. Our firm's primary areas of focus center around many different areas of legal services to better serve you – so you don't have to hire several different professionals at a time. Below is a detailed list of the different areas how we serve our customers, in and around Upstate New York.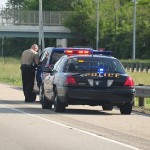 Vehicle & Traffic
Our attorneys have over 30 years experience dealing with traffic matters such as speeding and lesser offenses. We have appeared in many City, Town and Village Courts in both the Capital District and Adirondack Region.
It is our goal to seek dismissal or reduction of the pending charges so as to reduce or limit the number of points assessed to the client's license.
Real Property
Carbone & Carbone LLP handles a variety of real property matters, including but not limited to preparing contracts of sale, deeds, residential and commercial closings, and evictions.
Residential and Commercial Closings
We offer our services to both buyer and seller. If you are a first time buyer, our attorneys take the worry and hassle upon them by being readily accessible to answer your questions and address any concerns you may have. All documents are carefully reviewed and title insurance is ordered when required.
If you are a seller we prepare the deed and review all documents as necessary. Our goal is to make the day of closing go smoothly and comfortably for our clients.
Licensed Real Estate Broker
In addition, Managing Partner, Martin A. Carbone, is a Licensed Real Estate Broker with Carbone Realty Group LLC. Clients have the convenient option to use Carbone & Carbone LLP for the legal end of their real estate needs and Carbone Realty Group LLC as their realtor. Services include listing property for sellers and searching property for those who wish to buy.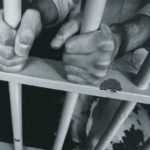 Criminal Matters
We handle all criminal matters, including felonies and misdemeanors. Being convicted of a criminal offense charge in Upstate NY can cause serious problems. Loss of ability to work, credible status, future potential, career advancement, and social freedom are only a few of the major consequences these charges can bring.
This is the reason you absolutely need a affordable and aggressive  criminal lawyer who will defend your rights.
The attorneys at Carbone & Carbone realize your freedom should never be taken for granted. From the moment we are hired to represent your case, you can rest assured that we will begin to work diligently to build a tough defense strategy to win your case.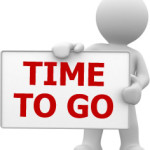 Evictions
Evictions can be a trying time for both landlord and tenant. When representing the landlord we handle the eviction process from start (3-day Notice) to finish (Warrant of Eviction and/or Judgment.  However, most cases can be handled by negotiation and settlement.
When representing a tenant every effort is made to protect the tenant's rights when trying to work out a fair and reasonable settlement with landlord.
Elder Law
This is an important area requiring individuals to make important decisions regarding themselves and loved ones. Our firm will discuss your personal situation and aide you in deciding if you need or want a Durable Power of Attorney, Health Care Proxy or Living Will.
During the discussion we will also advise you regarding the advantages and disadvantages of setting up a trust be it revocable or irrevocable.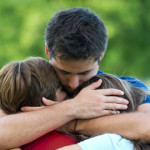 Matrimonial Matters
This area can be very stressful to the client as well as his or her family. We at Carbone & Carbone LLP try to ease the situation by speaking candidly to the client as to his or her particular situation and hopefully gain the clients complete trust so as to be better able to represent them in these matters which include: divorce, separation agreements, custody and support matters to list a few.
Collections
If you are in business, you know how important it is to collect what is due and owed your business for services and or merchandise. By retaining our firm, we are committed to collect past due accounts through negotiation and settlement and if need be, litigation.
We take each matter on a case-by-case basis and work closely with you to obtain a fair result.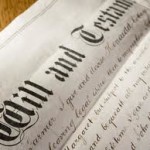 Wills
In conversation, we hear many people say, "I don't need a will."
This couldn't be farther from the truth. Everyone should have a will to insure that whatever property, they do have, is, upon their death, distributed to the person or persons they desire to have it. This is especially true if you have a home and you wish that it go to a certain person or entity upon your death. Without a will, your property will be distributed, for the most part, following the rules for intestacy in New York State.
Please contact us with any questions you may have at 518-283-1245