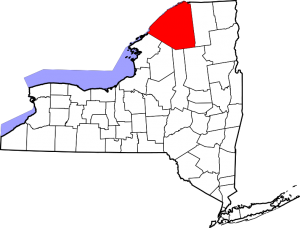 (518)283-1245. Your Affordable St. Lawrence County, NY Lawyer. Speeding tickets, DWI / DUI, Criminal Law, Realty, Trusts, Estates, Wills, Divorce, Family & Matrimonial Law
LOCAL LEGAL SERVICES: If you are looking for an affordable attorney with local town court relationships, we are lawyers for you. Our office serves customers from Brasher Falls, Canton, Colton, Cranberry Lake, De Kalb Junction, Edwards, Gouverneur, Hailesboro, Hammond, Hermon, Heuvelton, Madrid, Massena, Massena Springs, Morristown, Norfolk, Norwood, Ogdensburg, Parishville, Potsdam, Rensselaer Falls, Richville, Star Lake, Waddington, Winthrop, on a regular basis for legal representation.
AFFORDABLE SERVICES: Our lawyers provide a great deal of legal services everyday for many different cases.
OUR MOTTO: Carbone & Carbone give every one of our customers in St. Lawrence County, New York our three I's of law practice; Intensity, Integrity and Intelligence. We have served the Capital District and Adirondacks, and even in St. Lawrence County, NY for over 35 years.
Please, call or email us now at carbonelaw@nycap.rr.com for your free consultation, today.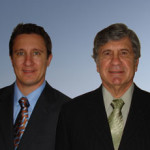 ST. LAWRENCE COUNTY OFFICE HOTLINE
Tel: (518) 283-1245
Fax: (518) 326-0366
ADIRONDACK OFFICES:
Tel: (518) 668-3711
Fax: (518) 326-0366
Other Service Points in St. Lawrence County include:
Aldrich
Backus
Balmat
Beechertown
Benson Mines
Bigelow
Boyden Brook MH Park
Brandy Brook
Brasher Center
Brasher Iron Works
Brasie Corners
Brier Hill
Briggs
Brookdale
Bucks Bridge
Buckton
Catherineville
Cedars
Chase Mills
Childwold
Childwold Park
Chipman
Chippewa Bay
Clare
Clark's Trailer Park
Clarksboro
Coffins Mills
Coney Island
Conifer
Converse
Cook Corners
Coopers Falls
Coteys Corner
Country Meadows Trailer Park
Crary Mills
Dalton Crossing
Danes Corners
De Kalb
De Peyster
Degrasse
Derbys Corners
Dishaw
Drews Corner
East De Kalb
East Part
East Pitcairn
Eben
Eddy
Edgewater Park
Edwardsville
Elmdale
Emeryville
Fine
Flackville
Fordhams Corners
Fort Jackson
Fowler
Fullerville
Gale
Galilee
Geers Corners
Gleasons Mill
Gouvernor Gardens MH Park
Grantville
Hague Crossing
Halfway House Corners
Hannawa Falls
Helena
Hewittville
High Flats
Hopkinton
Horseshoe
Irish Settlement
Ironton
Janacks Landing Shelter
Jayville
Jolly K MH Park
Kalurah
Keenes
Kellogg
Kents Corners
Laverys Corner
Lawrenceville
Lisbon
Liscums MH Park
Little Bow
Lost Village
Louisville
Louisville Corner
Lower Oswegatchie
Madawaska
Madrid Springs
Maple Street Trailer Court
Marshville
Massena Center
McEwens Corner
Morley
Morley MH Park
Morristown Center
Mount Arab
Natural Dam
Nelson Corner
Newbridge
Newton Falls
Nicholville
Norfolk MH Park
North Gouverneur
North Hammond
North Lawrence
North Russell
North Stockholm
Oak Point
Oakvale
Oswegatchie
Palmerville
Parishville Center
Pickettville
Piercefield
Pierrepont
Pikes Corner
Pine Grove
Pine Grove MH Park
Pitcairn
Plumbrook
Pond Settlement
Pope Mills
Pyrites
Raquette River
Raymondville
Red Mills
Rooseveltown
Rossie
Ruby Corner
Russell
Sandfordville
Schermerhorn Landing
Sevey
Shady Acres MH Park
Shurtleff
Sinclair Corner
Sisson
Skinnerville
Slab City
Somerville
South Colton
South Edwards
South Hammond
South Russell
Southville
Spragueville
Stalbird
Stark
Stellaville
Stockholm Center
Talcville
Taylors Corner
Terrace Park
The K amnd M MH Park
Tucker Terrace
Turnbull Corner
Unionville
Wagstaff Corner
Wanakena
Wegatchie
West Fowler
West Parishville
West Pierrepont
West Potsdam
West Stockholm
Wildwood
Willisville
Yaleville