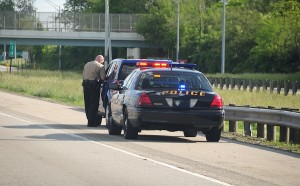 TOP 10 LIST ON HOW TO BEAT SPEEDING TICKETS IN ALBANY NY
So, the blue lights came up in your rear-view mirror the other day. What comes next? Does this mean you are totally screwed?
Take heed, Ponyboy. Take heed.
The following fresh Top 10 list can help offenders in and around Albany NY. However, this list assumes that you have been pulled over ONLY for breaking some kind of speeding or traffic law. If you were pulled over speeding while smuggling a kilo of blue crystal meth in a chicken truck, then the following list may not help. Know this and read on…
1. CHOOSE YOUR ATTITUDE
Think about it. Is an officer of the law more likely to give you a break if he likes you or hates you? Arguing with the police officer will not increase the odds of getting off with a warning. You want him to like you, knucklehead. Don't hook him with a big ole bottle of 'Tude-a-cola. If you do, he will likely trade you, in turn, for a nice glass of Haterade.
2. MAKE THE OFFICER FEEL SAFE
You want the officer to be comfortable. Turn your car off, and put the interior lights on. Keep your hands at about the 10 o'clock and 2 o'clock on the steering wheel. Remove hats, hoods and sunglasses. Never, ever get out of the car and remain calm. Remove all worries. Imagine the types of crazy people out there and the dangers that most officers have worry about and deal with. Be just the opposite of these concerns.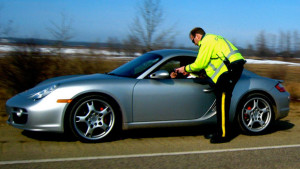 3. BE POLITE & WAIT
Save your excuses until after basic procedure is finished. Do everything that the nice cop with the gun says. Many officers will never speak to you until after they've gone through the procedure, anyhow, so let them do their job. If you interrupt them over and over, they will not like it. This can practically be a test for them to figure out who the jerk driver is, and who deserves the benefit of the doubt.
4. ASK NICELY TO TALK TO THE OFFICER ABOUT THE VIOLATION
If you know you broke the law, admit it! Don't explain how some lame squirrel with his tail in a sling limped out in front of you last second and made you speed away from it. Tell the cop that he was right in pulling you over. Some officers truly believe there is a lot of pride in this area of police work. If you can sufficiently satisfy this "pride factor,"  he may like you enough to let you go.
5. ASK FOR MERCY
Once you've gone over some basics with the officer and developed a temporary rapport, ask for mercy. Make it sincere and let the officer know that it's a big deal to you. Resist all urges to fight and get angry and simply beg as much as your dignity will allow. But, DO NOT BEG. When you grovel, you sound guilty and this can actually weaken your image to the officer at hand.
6. DRIVE AWAY AS A NON-MEMORABLE NICE PERSON
In the event that you do not get a warning, do not say something snarky and be a wise-ass about things. It the cop doesn't let you off with a warning at the scene, then the next thing you want him to do is forget about you. You want him to erase the memory from his mind.
Do not rub the ticket into your sweaty armpit the second he hands it to you and stomp it into the floor mat. Also, do not burn rubber out of there like The Fast and The Furious before he even makes it back to his car.
Your next steps in beating the said ticket in hand will likely be in court, therefore the less the officer remembers how much of a Herb you were, the better. Usually, officers only remember individuals who acted like meatheads and return the favor by showing you no mercy in a legal setting.
7. CALL THE POLICE OFFICER A WEEK LATER
Some argue that one last-stitch way to get out of the ticket is to actually call the officer after you have been forgotten and ask for a deal. It is a log shot, but perhaps worth a shot, none-the-less. While 9 times out of 10, they will not even return your call when it is related to a traffic ticket, sometimes they do. If they don't remember you and perhaps maybe they won 20 dollars on a quick pick, it could be your lucky day.
8.  UNDERSTAND YOUR RIGHTS.
If you got a ticket, it is true, you've been accused of a crime. An officer of the law in or around the Albany NY area signed a sheet of paper stating you broke the law and he swears he saw you do it. This is an affidavit and it is a misdemeanor. Figure out when your trial is and where you plead your case.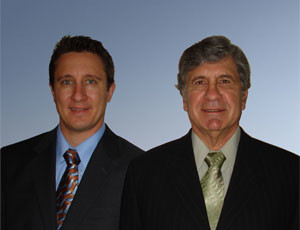 9. BOOK A RIDICULOUSLY SMOOTH LAWYER LIKE THE ONES AT CARBONE LAWYERS.
We are smooth like that. 'Nuff said.
10. LISTEN TO YOUR LAWYER
We have many court relationships and know the ins-and-outs and the subtleties needed to get you the best deal possible in your case. If you were not smuggling crystal meth in a fried chicken box and want to reduce points and fines, call us today.