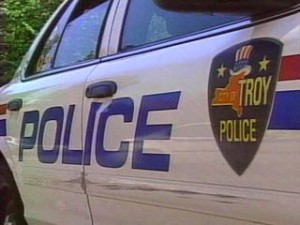 Troy NY Speeding Ticket
Did you recently get pulled over in Troy, NY for a speeding ticket? Carbone & Carbone LLP can help. Call (518)283-1245.
So you are driving home from The Troy Farmer's Market, or maybe a great night at Dinosaur Bar-B-Que and then, out of nowhere, you see the dreaded flashing red light in your rear view mirror. What a way to destroy a great night, right?! Instantly, you figure you are probably out of at least $250 (before court fees) from your pocket, and that this probably means your insurance is going to go up. Well, this may not be the case.
First off, take a deep breath. You are not the first to see this picture in your rear view mirror. Many others have. Some end up paying a small fee, or a slap on the wrist. Others end up with quite the opposite outcome.
LOCAL LAWYERS HELP: We at Carbone & Carbone are here to help. Being stationed right off of Pawling Ave in Troy, NY, we already have quite a bit of experience dealing with those annoying speeding tickets. By choosing a LOCAL lawyer with a working relationship with many area courts, we may help you get that little extra bang for your buck and save you money on your insurance in the long run. Take a deep breath, and give us a try.
OUR GOAL STATEMENT: We at Carbone & Carbone provide all of our speeding ticket cases with the optimal three I's of practice; Intensity, Integrity and Intelligence.
Troy NY Traffic Lawyer
CAPITAL REGION OFFICES Tel: (518) 283-1245
Fax: (518) 326-0366
ADIRONDACK OFFICES: Tel: (518) 668-3711
Fax: (518) 326-0366