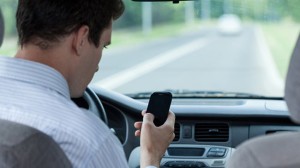 Texting While Driving Tickets Can Be Reduced With The Right Lawyer
Texting and driving is now being taken very seriously in the eyes of the law in Upstate New York. When a driver is texting, they are taking their eyes off the road for an average of 5 seconds. This may not seem like much, but at 55 mph, that is the equivalent of driving the entire length of a football field without looking up. It is true that we all live in a busy world, but the mindset behind the now possible 5 point on your license fine is simple; distracted drivers can cause catastrophic and sometimes fatal injuries to others on the road.
Whether a driver is are texting, emailing, tweeting, using their cellphones, GPS or laptop computers, or playing "Words With Friends" while driving, it doesn't matter to the court. This person is creating a potential danger to everyone around them and the possible fine will show this, in today's modern courtroom.
At Carbone & Carbone, our lawyers have been assisting Upstate NY drivers for over 35 years. Our track rate has proven that it pays to let us negotiate in your behalf. Appearing in countless city, town and village courts in Upstate NY, we have already established the relationships needed that is often the extra-needed edge to get you a better deal.
Below is a list of counties we deal with extensively, building court relationships to foster success.
It is our goal to seek dismissal or reduction of the pending charges so as to reduce or limit the number of points assessed to the client's license. Our Attorneys also handle all Driving While Intoxicated ( DWI ) and Driving Under The Influence ( DUI ) cases.
Please contact us with any questions you may have at 518-283-1245.