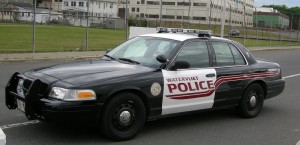 Watervliet NY Speeding Ticket
Call (518) 283-1245, if you recently were pulled over in Watervliet, NY for a speeding ticket. Carbone & Carbone LLP will help.
Perhaps you were driving home after a great meal at Gus' World Famous Scrumptious Hotdogs & Hamburgers, or maybe picking up some new porch stain atPassonno Paints. Then all of the sudden, you see the police car in your mirror, coming up behind you fast.
Even though your little trip is immediately purged form your memory, you must know that you aren't the first driver to experience this. Know this: Watervliet New York drivers and drivers all over and around the New York state see this saddening sight everyday. However, the difference is that some people will end up only paying a small amount of money, while other people will get nailed with a massive fine. So, what can you really do to get the better end of the stick? From our experience, by choosing local legal representation alternatives (like our legal office) things can turn out better for you.
OUR QUALITY SERVICES: Being right outside of Schenectady, NY, we have deal with speeding ticket cases for our clients on a regular basis. "Why is a local lawyer important to have in the equation?" you may ask yourself.
You see, by choosing a quality attorney with relationships with the local courts, you will saving money on fees and court fines, as well as on your insurance bill, in the long run.
OUR GOAL: To give you and your that stressful speeding ticket case our three I's of law practice; Intensity, Integrity, and Intelligence, with afforable rates for top quality services.
Watervliet NY Traffic Lawyer
TROY NY OFFICES:
Tel: (518) 283-1245
Fax: (518) 326-0366
LAKE GEORGE OFFICE:
Tel: (518) 668-3711
Fax: (518) 326-0366